Creative Economy
The creative economy is increasingly digital, mobile, and interactive. From film production and 3D animation to game, digital, and VR/AR design, VFS is at the heart of the entertainment and media industries' transformation. As traditional media transitions to online platforms, the demand for digital design professionals is exploding, with 600,000 designers generating more than US$46 billion in global revenue.
Alumni Success
Working as interactive designers, motion designers, project managers, art directors, and studio leads, Vancouver Film School graduates are leading today's global design industry. In 2019 alone, VFS Digital Design alumni earned accolades from the Adobe Design Achievement Awards, Applied Arts Magazine, the SXSW Hackathon, MIT Media Lab's Reality Virtually Hackathon, and the Salazar Awards.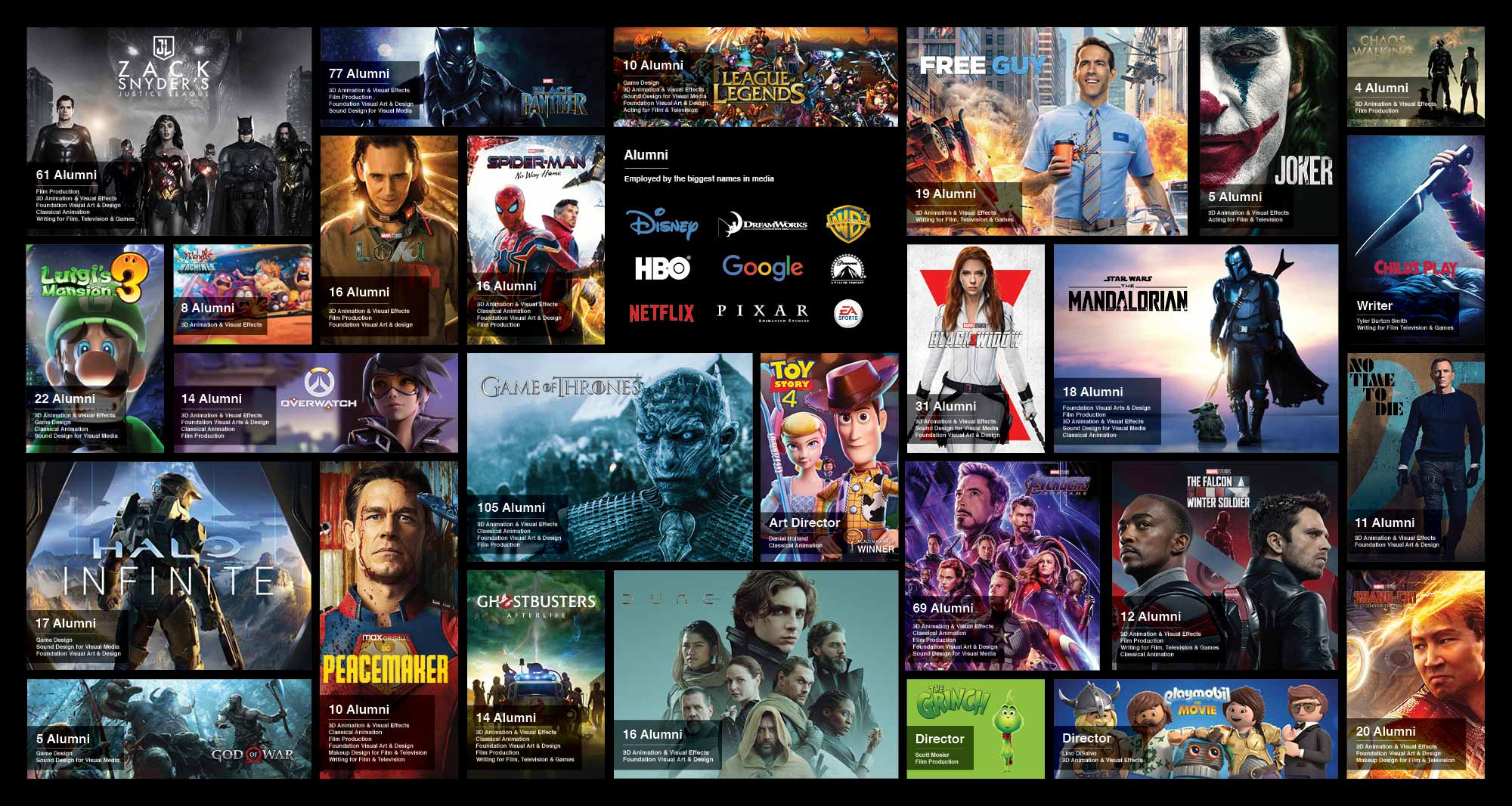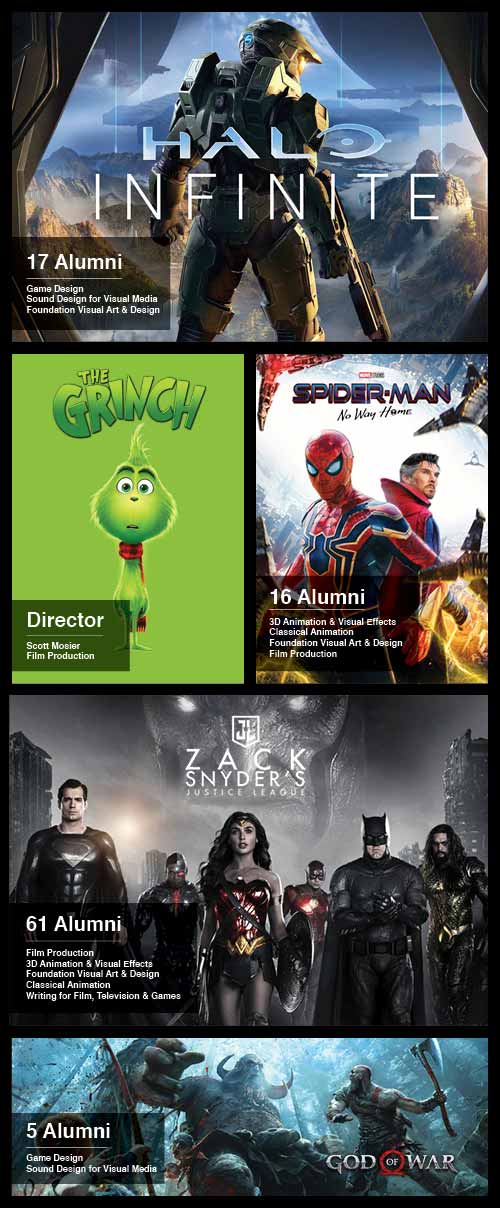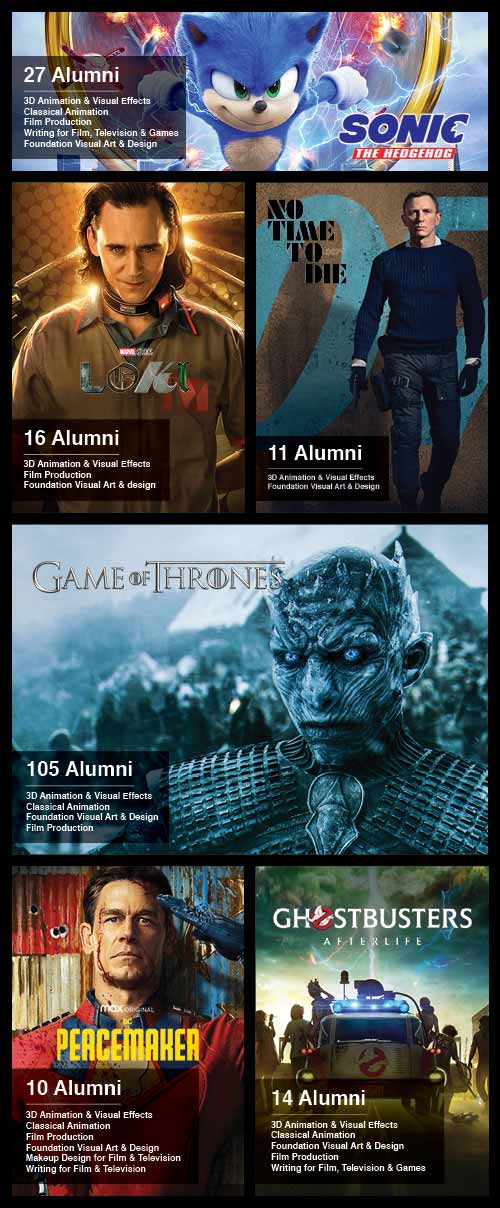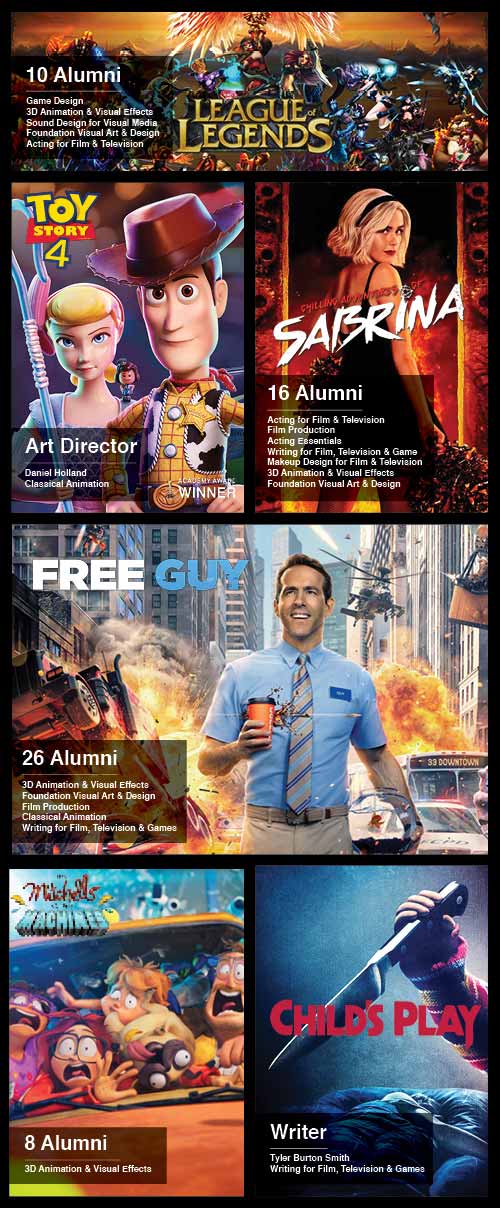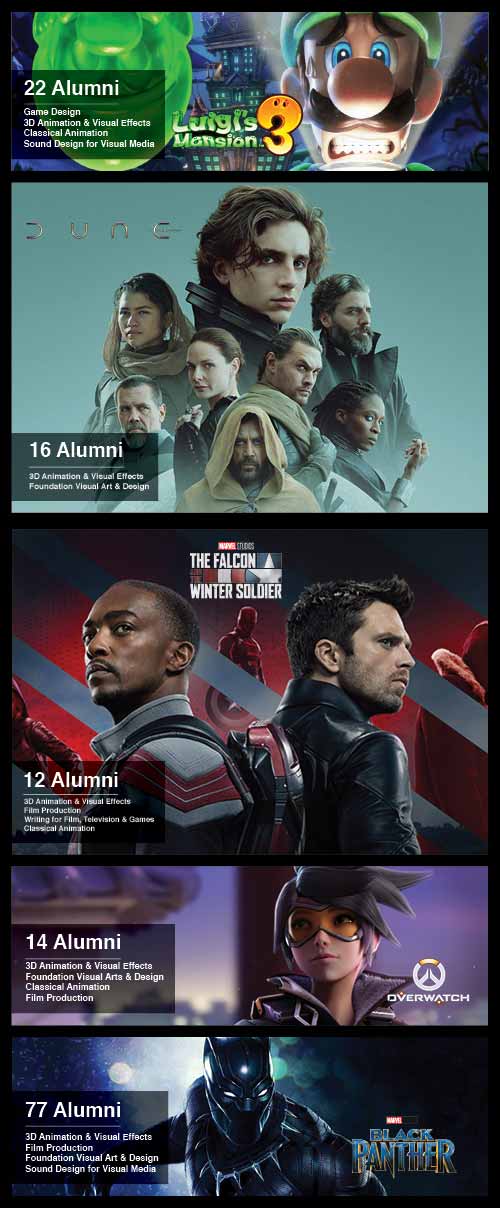 VFS helps you be a professional and not only a hobbyist. VFS helped me be more confident with myself. It helped me realize dreams can come true.
Cesar Montero Orozco
Digital Design Graduate
DreamWorks Animation, Surfacing Artist
There is motion, print, web... and the possibilities are endless. The teaching staff is excellent - they are always around and extend all sorts of support. The curriculum is always evolving, which helps us stay updated with industry standards. VFS is a terrific place to start or develop a career.
Deepak Nailwal
Digital Design Graduate
National Geographic
VFS was the door to another world in every way. It was in another country, in a new culture, and of course, it offered new knowledge. All that I know about video and audio production and post-production I learned at VFS. I loved everything about VFS - the people, the teachers, the environment, and the fact that we had access to the equipment and the campus 24/7.
Ivan Mosquera
Digital Design Graduate
MuchMusic Bogota
Coming to VFS has given me new possibilities and perspectives that I couldn't access back home. For anyone who is considering this adventure I can say you won't regret it.
Yaniv Fridman
Digital Design Graduate
BlackBerry, Family Channel
A VFS Digital Design Education
In 12 months, you will graduate with:
A diploma in Digital Design
A portfolio showcasing your work
Access to the VFS Alumni Directory & Job Board
Industry connections that will help guide your career
Understand fundamental design approaches for both UX/UI and motion design, target audiences, and current tools to tell simple, powerful stories, and create solutions that work.
Take your tools skills to the next level by creating projects that focus on humanizing information, 3D graphics, typography, branding, and motion broadcast design.
Gain experience working with and presenting to a real client, learn more about the industry you're joining, and harness your design skills to create pieces the world will see.
Jump into your chosen specialization of motion graphic design or interactive design, research your idea and concept for your graduate project, and pitch it to industry mentors.
Execute your idea and concept, managing the intricacies of studio-scale production, and work with your mentor to build and refine your graduate project.
Work with experts in portfolio development, employment strategy, and the business, law, and ethics of design to finalize your personal brand and position as a designer in your chosen field.
See Full Course Description
View Faculty
Specializations
Learn how to apply your artistic vision to the widest spectrum of digital experience for web, mobile, and tablet platforms, from gaming to broadcast mediums. Your focus is on creating big ideas, executing successful projects that consider current trends, technology, and consumer mindshare. You'll collaborate with thought leaders, work directly with clients, and partner with industry mentors to envision new design directions, emulating a digital agency experience.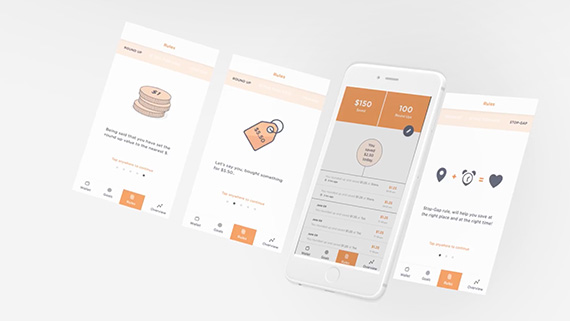 Interactive User Experience Design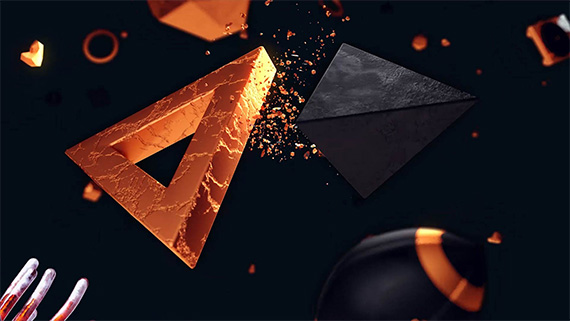 Motion Design
Book a 1-on-1 Portfolio Review
Have you ever wondered about your true creative potential? Book a review to get valuable insight into your creative work and find out if you've got what it takes to go to VFS.
Find Out More
To make sure you have accurate admissions information please select your region based on country of citizenship.
Tuition
Select Your Region
Start Dates
Select Your Region
How to Apply
Request Info
Requirements
You will be asked to submit one of the following along with your application. Your advisor can help with selecting the best option.
Your portfolio should demonstrate your familiarity with a range of visual work (e.g., print design, web design, etc.). You'll find information on how to send your portfolio in the application form, or you can ask your Advisor.
When you talk to your Advisor, let them know that you've completed the Foundation program and they will put a copy of your diploma in your file for you.
For more about
language requirements
and other information for international students, visit the
International Students page.
Student Work
While training at VFS, students are immersed in the Digital Design industry, and spend a lot of hands-on time creating professional-quality work. And, nothing is a greater testament to the incomparable industry resources and career preparation that define VFS's education model, than the top quality work our students produce. Here, a portfolio of outstanding work is just the beginning. Just take a look.
Industry Partners
VFS doesn't just teach you about the industry, it IS the industry. With veteran instructors, mentors and an education Advisory Board recruited straight from the professional world, we are able to constantly update our award-winning curriculum to keep up with an ever-evolving industry. Plus, students also have lots of opportunities to connect and network with industry leaders during special workshop sessions, training presentations, and industry social events hosted by VFS.
Campus Life
Your year inside Digital Design will put you in close contact with students, including collaboration opportunities with the Programming department. Our downtown training facility features near round-the-clock access to computers, work space, and production resources. You'll also be surrounded by the city's best cafes, restaurants, and cultural attractions – not to mention some of the leading animation studios, film productions, and design agencies.
FAQ
We're here to help you submit an application that best reflects your abilities, and gives you the best chance of being accepted. We've helped thousands of people complete a single year at VFS by answering questions like these:
Application Tips
What does VFS look for in an application?
Can I apply if I haven't met all the requirements yet?
What does this part of the application form mean?
Expenses
How much does my program cost?
Can I pay in installments?
How much will I need for living expenses in Vancouver?
Logistics
How do I get to Vancouver?
Where will I live in Vancouver?
Do I need a visa?
Sign up to VFS Premiere and be the first to receive the latest exclusive content, news, and special offers from Vancouver Film School — straight to your inbox.