For the first time VFS offers weekend 3D Animation + VFX workshops
Whether you have prior training in a related field or no experience at all, the animation + VFX workshops have everything you need to take meaningful steps towards portfolio development for post-secondary study and your dream career. We welcome enthusiasts, high school students, mature students, career changers, and newbies. Led by industry all-star Melissa Best (The Jungle Book, Batman V Superman, The Hunger Games: Mockingjay Part 2) and a team of experienced faculty, you can select from a range of interesting workshop topics and explore fundamental employable skills/techniques.
Regular rate:
$150 each
Bundles:
Option A: 3 workshops for $400 (get $50 off)
Option B: 5 workshops for $650 (get $100 off)
Workshop Hours:
9am until noon and 1pm to 4pm on Saturdays and Sundays
Location:
VFS Campus 151 West Cordova St.
"Based on recent economic forecasts, the animation & VFX industry is going to continue to grow and there will be a massive need for thousands of new hires in order for BC and Canada to remain competitive on the world stage. VFS' VFX and Animation Workshops will help develop the talent BC needs to grow the $2.6 billion in production spending already invested across the province. There has never been a better time to begin a career in this industry."
- Brad Dahl, Government Relations and Special Projects – Bardel Entertainment
In Vancouver, over 60 studios make up the VFX and Animation industry, comprising the world's largest cluster of domestic and foreign-owned studios.
- Vancouver Economic Commission

Intro to VFX - Tracking in 2D
Explore the art and science of 2D tracking, a powerful compositing technique that is used in post-production for film and TV, as well as for commercial and corporate projects. Led by a VFS industry instructor you will track painted and found elements seamlessly into moving image sequences layering them in to augment the scene. Learn how the pros make future-looking computer displays in sci-fi movies, how text floats in complex title sequences, and how CG elements can be added to actors, props, and scenery.
Learning Outcomes - Participants will:
Describe 2D tracking and several practical applications for post-production in film, TV, and commercial/corporate industries
Demonstrate proficiency with different tracking toolsets in industry standard compositing software
Successfully track painted and/or found reference materials into a moving image sequence
Have a developed asset for portfolio use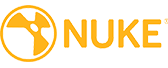 Intro to 3D Animation
Explore 3D Animation in this intro workshop for adults who are seeking new career opportunities in BC's booming creative economy. Learn how to represent forces including weight and gravity, and create the illusion of character motion over time in Maya–industry standard animation software.
Learning Outcomes - Participants will:
Create the illusion of motion by modifying values over time
Effectively represent forces including weight and gravity
Demonstrate proficiency using function curves and use them to create 3D Animation
Identify the core mechanics and principals for creating 3D computer animation
Have a developed asset for portfolio use
March 10-11, 2018
Sorry, this workshop has reached capacity.

Intro to Modeling
In this introductory course you will explore 3D modeling with an industry expert instructor, learning to model simple organic and hard-surface objects, situating and lighting them in simple 3D micro environment using Maya, industry standard modelling software.
Learning Outcomes - Participants will:
Build hard surface and organic models
Utilize a variety of modeling tools and techniques
Build geometry with the aim of matching target reference
Demonstrate proficiency using the interface and tools within 3D modeling industry software
Build and render a very simple 3D micro environment consisting of at least 3 props and 2 walls
Have a developed asset for portfolio use