3D Animation & Visual Effects
Advanced Online Workshops
Upgrade your 3D Animation & Visual Effects skills with Machine Learning.
VFS CONNECT online workshops have everything you need to take meaningful steps towards portfolio development for post-secondary study and your dream career. Developed by a team of industry professionals, our workshops will give you insight into the 3D Animation & Visual Effects industries.
This workshop is designed for animators and digital/visual effects artists looking to expand their skill-set and therefore, we do not recommend that you enroll in this workshop without prior animation and/or VFX experience.
**Students must confirm they are at least 16 years old at the beginning of the workshop in order to register.
**Please note that courses may be cancelled at any time due to low enrolment. Upon cancellation, registrants will receive a full refund.
To meet your industry instructor(s), click here.
If you have any questions, please contact: industryworkshops@vfs.com
Introduction to Deep Learning for Digital Artists (online)
Vancouver Film school presents a first-of-its-kind online workshop that will introduce you to the emerging world of Deep Learning and its applications within Visual Effects. Through live demonstration and feedback from an experienced VFX Artist professional, you will learn how the power of machine learning can increase your productivity as an artist and unlock your full potential.
You will start by exploring how AI/Machine Learning methods can be used to manipulate images and video. You'll also learn how to use Google Colaboratory to handle coding and generate images/videos to use on your projects. Finally, this workshop will help you create artwork and tools to make your production workflow more efficient.
Become familiar with machine learning uses in VFX.
Identify useful machine learning models for digital art online.
Use Google Colaboratory as a tool to run machine learning models.
Apply the output of machine learning models and manipulate images and/or video to create style transfers.
Computer, microphone & camera
Stable internet connection
Google Colaboratory (free)
Compositing software: Nuke, After Effects or Davinci Resolve
An intermediate knowledge of animation and/or digital & visual effects
This workshop does not require prior Python or coding experience. Basic computer navigation skills are required.
**Sorry, the registration is now closed.**
Don't miss out when the next workshop becomes available. Save your spot by joining the wait list today!
Sign up to VFS Premiere and be the first to receive the latest workshops, events, news, and special offers from Vancouver Film School.
Jamal Knight
PhD Candidate & VFX Artist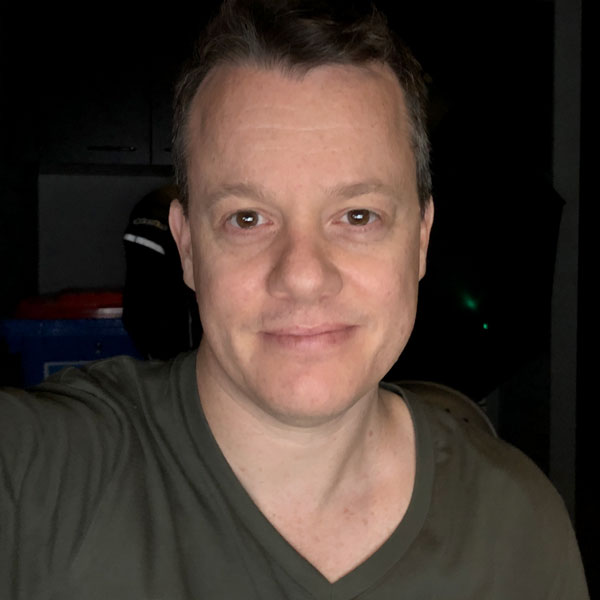 Jamal Knight is currently a PhD candidate at UTS Animal Logic Academy in Sydney. He is researching the impact that machine learning methods have in Visual Effects. Jamal has worked as a Visual Effects Artist in the industry for many years, working at such companies as Digital Domain, Method Studios, ILM and MPC.
Artwork by: Andres Delgado, VFS 3D Animation & Visual Effects graduate 2020