VFS is excited to announce that writer, story editor, and instructor-extraordinaire Kat Montagu has been newly named as Head of Department for the Writing for Film, Television & Games program.
Kat has taught for over twenty years in VFS's Writing and Film Production departments. Her Career Launch class has prepared countless VFS graduates to work on feature films, in the writers' rooms of TV series, and in video game studios. Her students rave about her enthusiasm, wealth of knowledge, and the high standards she inspires. It's no surprise that she's been named a VFS Instructor of the Year three times.
Kat is the author of the bestselling book The Dreaded Curse: Screenplay Formatting for Film & Television. This twist on the how-to guide demonstrates best practices though a riotous story of two witches (loosely) inspired by her own family history, and is used to teach screenwriting at film schools and universities globally. She's also the senior story editor for Crazy8s, produced many short films, and co-produced indie feature film The Prodigal Dad.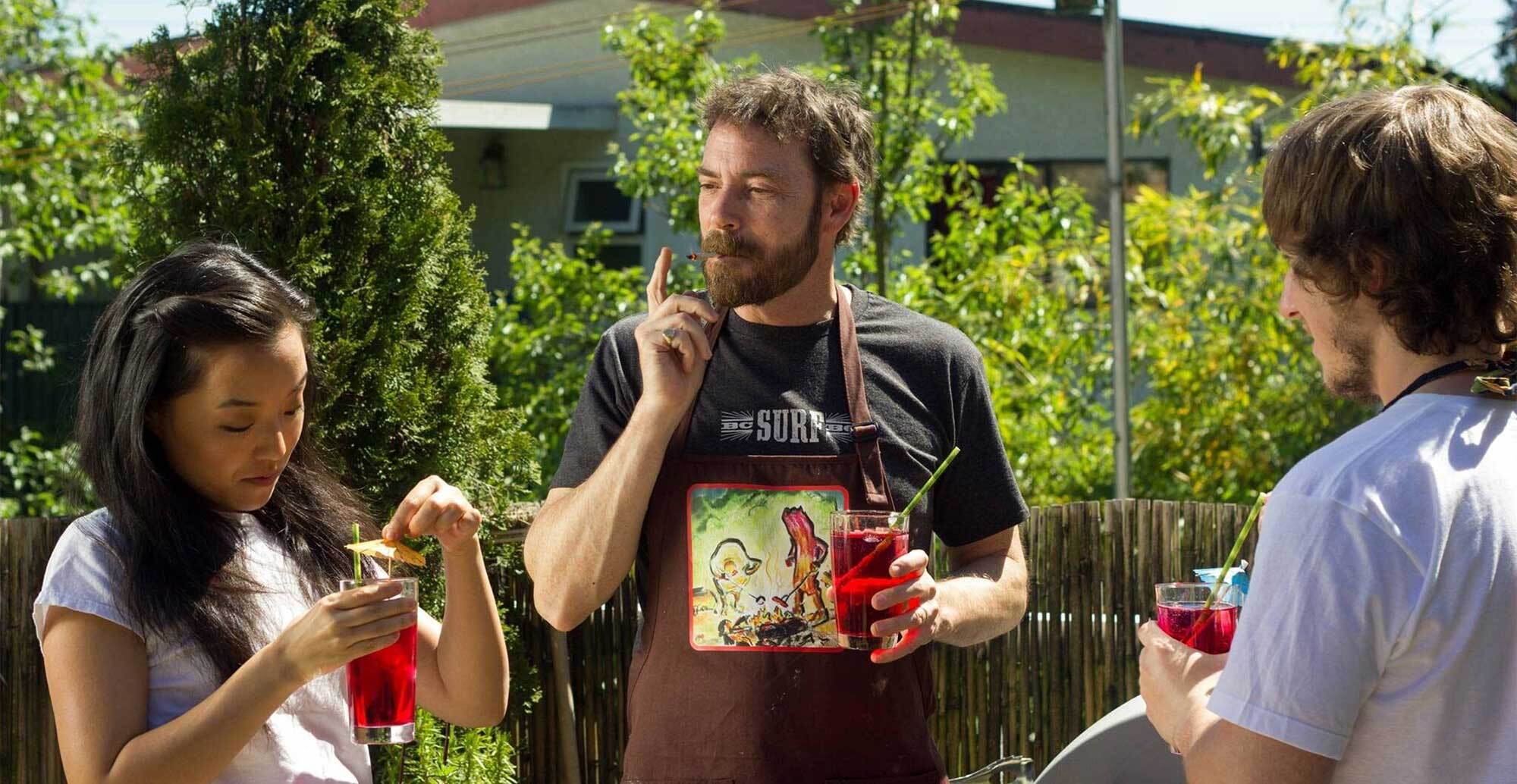 Kat co-produced
The Prodigal Dad
, which featured the talents of Andrea Bang, Brad Dryborough (centre), and Ryan Cashin (right.)
Kat takes over as Head of Department from Michael Baser, who led the department for 14 years. During Michael's tenure, the writing program fostered collaboration with other programs, added the Writing for Games stream, and adapted to meet the changing demands of the industry.
Kat was kind enough to take some time between her classes and projects to speak with us about teaching, her love of independent film, and how VFS prepares writers for their careers like no other school.
What motivated you to start teaching?
I fell into teaching by accident, as a writer/actor friend with an audition called to ask me to sub for her. I was already working as a story editor in the industry, so I talked about that, and really enjoyed it. The students liked me, so VFS asked me back to teach a workshop class.
In addition to teaching, you're also the story editor for Crazy8s Film Society and films including The Prodigal Dad, Level 16, and Once There Was a Winter. Why is it important to stay involved with these projects?
I love independent film. These low budget films are how writers develop their voices and tell unique stories. They are also what prevents the BC industry from being purely service production. I'd like to see a lot more scripts written in BC, and a lot more independent film all over the world.
Your book The Dreaded Curse: Screenplay Formatting for Film & Television isn't simply a how-to guide, but plays with the genre to demonstrate formatting through the story of a pair of witches. What inspired this?
There was no good short format guide that was up-to-date, and I needed one to teach. I was inspired by "For a Few Days More by April Rider" (written by Greg Beal in 1996), which the Academy used to share, but I wanted my story to be more compelling and I needed to expand the guide into television. As for the witches, I grew up in an old haunted house just like the one in the book, and one of my ancestors was convicted of witchcraft in the 17th century in Connecticut, but she escaped the noose and moved to New York City, where she ended up married to the Mayor! I thought it would be fun to bring her into the modern day and give her a ghost and a badly-behaved younger sister.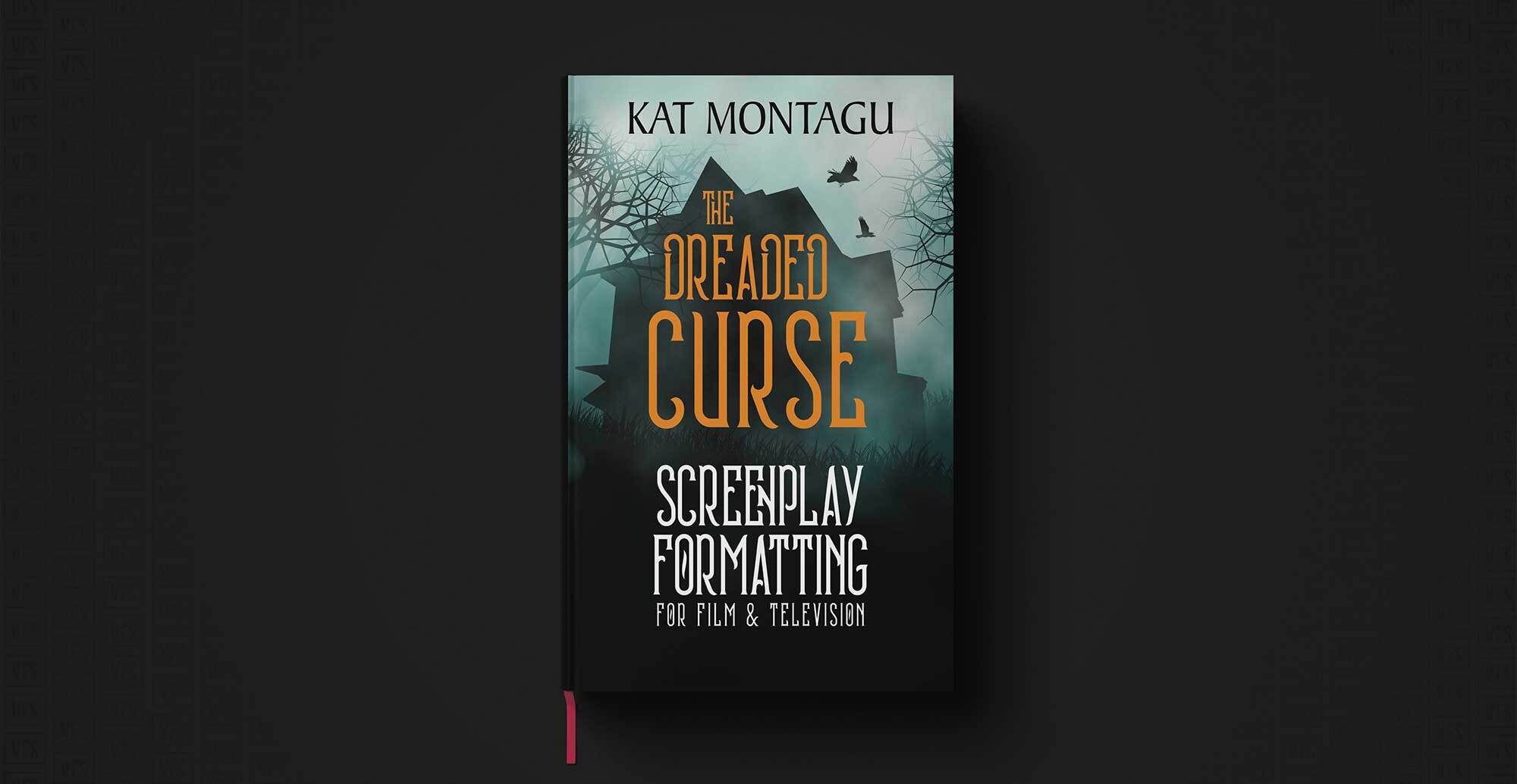 Kat published
The Dreaded Curse: Screenplay Formatting for Film & Television
in 2020 with Three Ocean Press.
What does VFS's writing program offer students that other writing programs don't?
I have a BFA and an MFA in Creative Writing, which represents seven years of my life. Seven years in which no one ever talked about money. Very few universities teach long-form writing because the profs don't want to do that much grading. So almost everyone is teaching students to write short scripts. But no one makes a living writing short scripts. Real working screenwriters need TV pilot samples, spec scripts, feature samples, pitch decks, and game design documents. At VFS, we're really focused on helping our writers break into the industry of their choice, so we guide them through creating the tools to do that.
With new technology and changes to how viewers access media, how is VFS preparing students to meet these changes?
We're constantly keeping an eye on structural change for movies of the week and subscription video-on-demand streamers, and looking out for how technological advances, like the Volume, affect storytelling. Our writing students get to write a MoCap scene and use the UnReal Engine. We're prepping our grads to work in the industry as it looks now, which is why it's so great to have professional writers as faculty members. They know firsthand what skills are required.
What Writing alumni projects we should be on the lookout for?
Lynn Sternberg just wrote the first lesbian love story for Hallmark, called Love, Classified. Tathagata Ghosh is rocking the Indian Festival circuit with his new film Footprints. Claire Wilson's paranormal sci-fi series The Power was recently released on Amazon. Jaclyn Seto is working for ReSpawn on Apex Legends. Julie Puckrin is showrunner for TV series SkyMed. One VFS Writing grad, Helen Marsh, just hired another VFS Writing grad, Carolyn Woolner, to write a TV movie called Game of Deceit. There are just so many of our grads out there, working as writers. We're super-proud.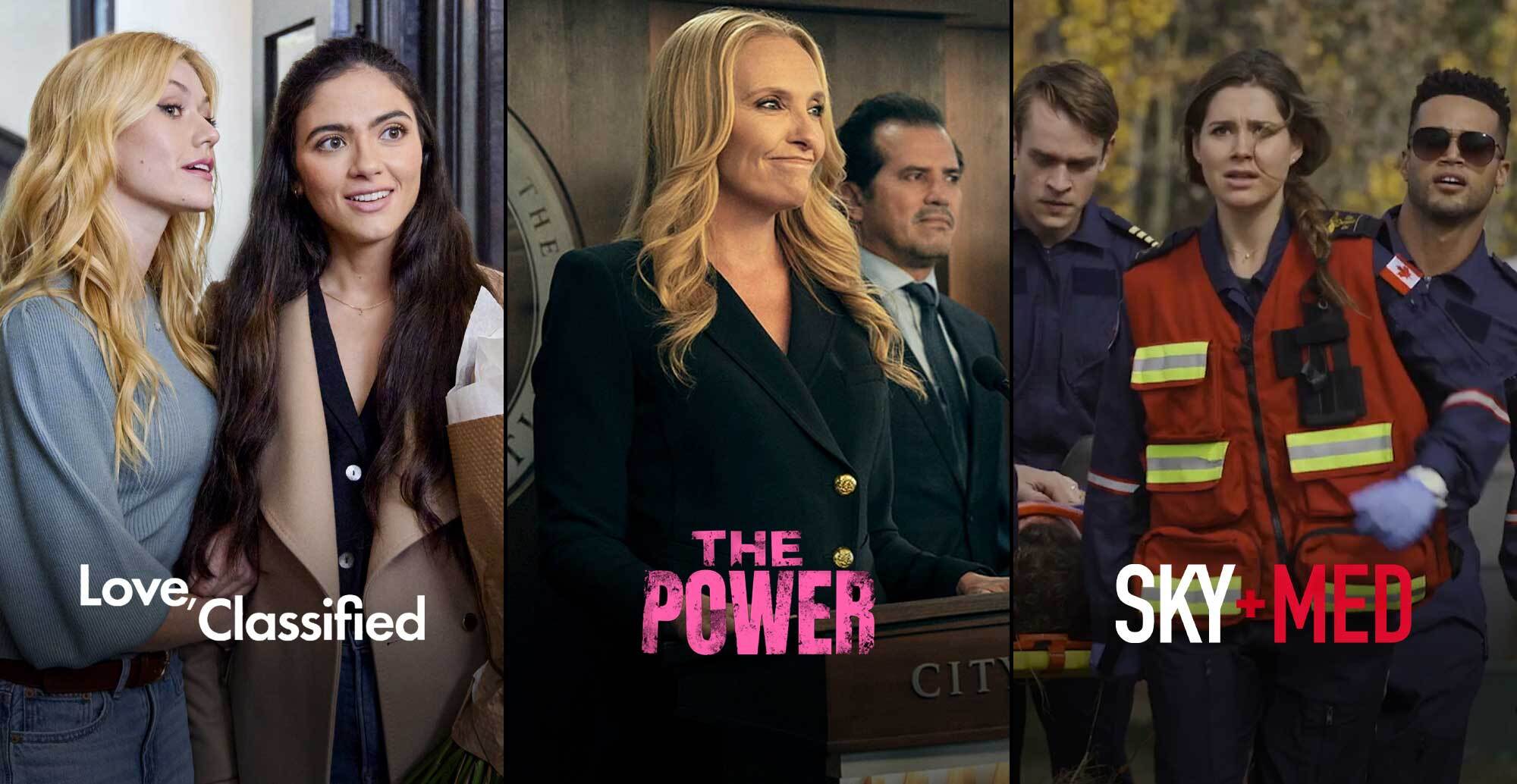 Kat's former students have been behind films and shows like
Love, Classified
,
The Power
and
SkyMed
.
Speaking of projects, you have a series in development with Sara B Cooper. Are you able to give us any hints about this project?
Haha, not yet. I can say that it's a murder-mystery series based on existing IP. It's been such a pleasure writing with Sara. She's a veteran TV writer and an amazing collaborator.
Thank you so much to Kat for speaking with us. Learn more about how the Writing for Film, Television & Games program prepares writers for the industry here, or get started with one of our seven-week CONNECT courses.
Back to THE BLOG homepage